When you see the way some ladies dress for protests, you will suddenly ask yourself again and again the reasons for the protest. Like we used to say, if you say the truth you will die and if you don't say the truth you will also die, some ladies dress up for these protests without sense. Crucify me if you have to but don't forget to like, comment and share with others air there views.
We call ourselves the youths who are fighting for their rights, but we are out there smoking and drinking. We smoke weeds, dance and fight together. No orderliness in what we do, and we don't exhibit any characteristics of leadership with our activities out there. Guys, it is high time that we realize this mistake and trace back our steps to the right aim of the protests, or we forfeit everything.
The opportunity we have, that we gather together as youths should be properly utilized. I expected the leaders of the protests to have begun some proper training for these youths who have been denied these access through bad governance. With what I have witnessed, since the beginning of the protests, I may stop coming from today except these issues be addressed.
I shall not stand and watch 13 years old boys and girls to be smoking weeds and shisha and not talk. God forbid, I will not contribute to the problems of Nigeria by encouraging citizens to dwell in chaos. So if these problems persist, some of us would back off because it doesn't worth sacrificing for as we stand higher chances of risking both our safety and lives to be slaughtered by military officials or hoodlums.
For the ladies who are the most cherished individuals in the society. Please dress properly when coming out for protests. Your physical appearance when it comes to dressing affects these two areas in the male genders, their thoughts and hormones. For those who are already married, they will understand better the message I am trying to convey here.
These three parts of your body must be protected in the public as this makes you appear decent and presentable. Housewives can expose them at home and get faster attention from her husband. But when you're exposing your milk factory in public during protests like these women in the photos, you cause riots in the mind of the male protesters.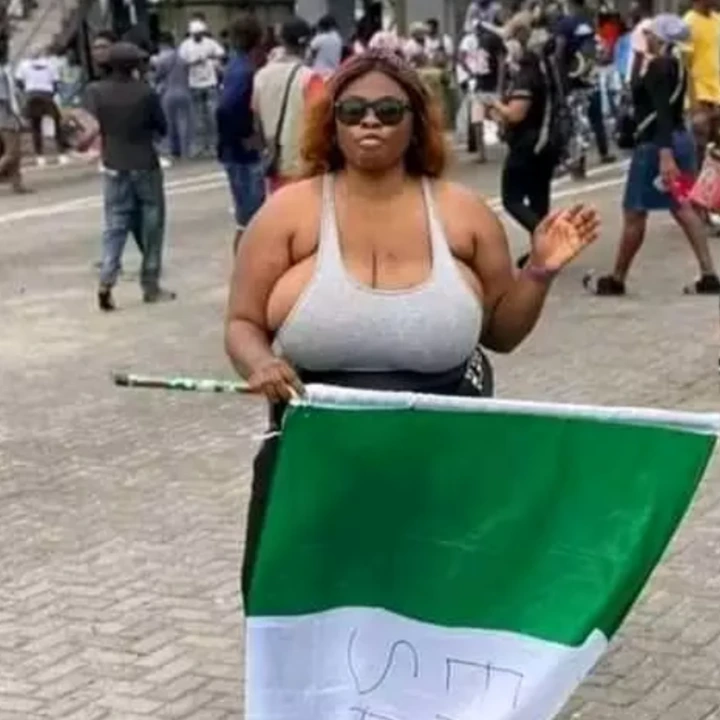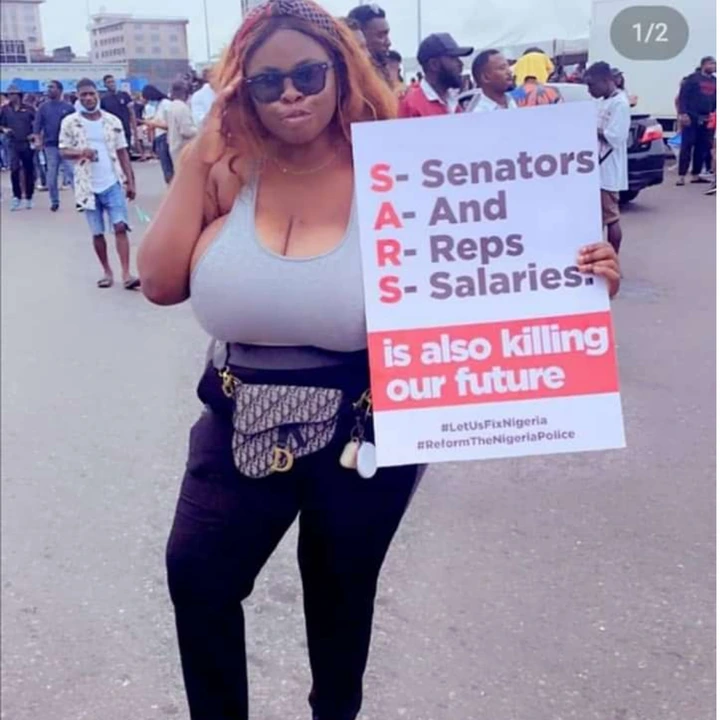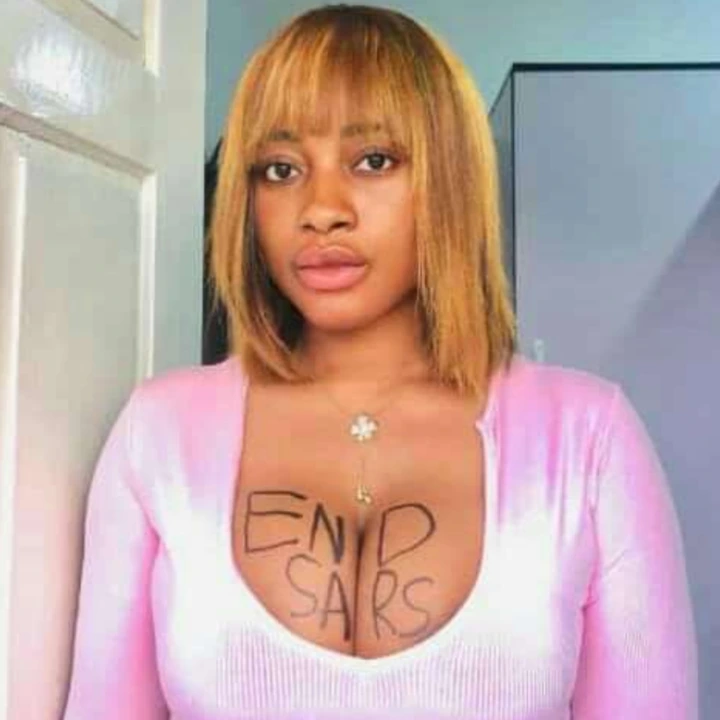 So before leaving your houses, ladies here are 3 questions you should answer more meaningful than what it is right now.
1. What messages are your dressings communicating to the secondary School students who joined if recent?
2. Will your dressing cause the attention of the public to be shifted towards a particular area of your body?
3. Will someone in the public see your dressing and be thinking riots in their minds?
Ladies, once you can answer NO to these three questions, then you have dressed well and should come out without shame. Remember it is still #EndSARS and police brutality!!